How to generate 50-100 sales per day for your eCommerce site...
(without having to rely on Amazon or large email lists)
Are you
FRUSTRATED
trying to generate sales for your ecommerce store?
Check out the results we've been able to get clients below and lock in your
FREE strategy session today
to discuss your ecommerce needs!
---
We generated a 1,247% ROAS (return on ad spend) for this startup apparel ecomm store
Our client was a one man show to start, going up against some stiff competition. Our team was able to reduce the cost per sale signifcantly within two weeks!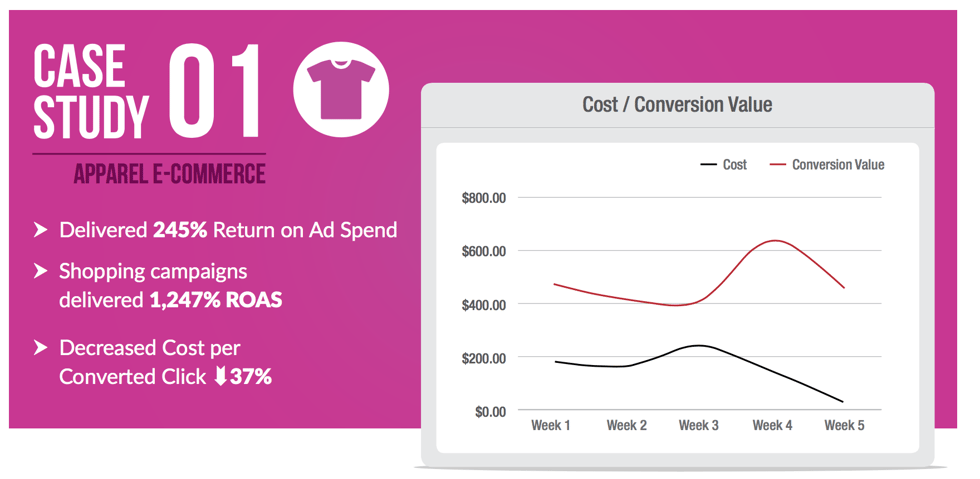 This hobbyist/collectibles ecomm client nearly DOUBLED traffic and achieved a 7:1 ROAS
Our client served a VERY niche space with their brand of collectibles. They were running ad campaigns in a "set it and forget it style". But within weeks of active management, our team opened up a path to scale to 7 and 8 figures of revenue.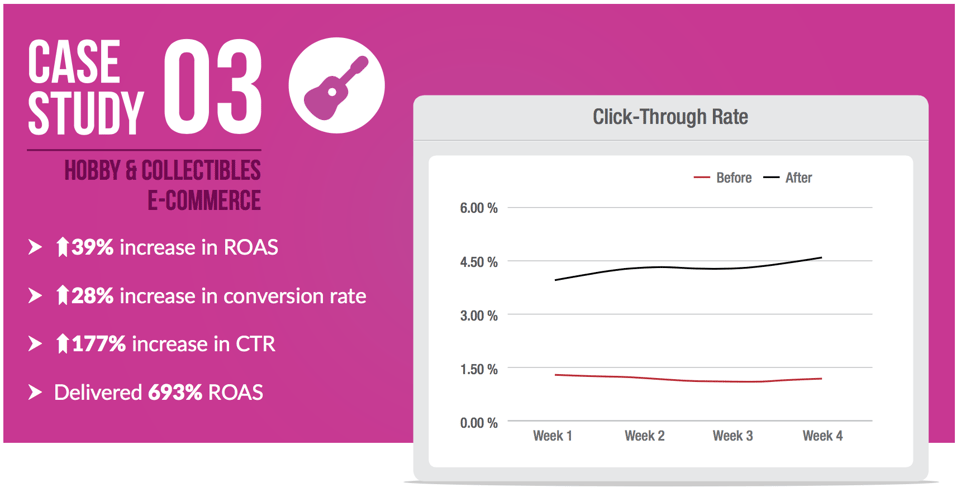 This education client generated $77,000 new revenue on $5k of ad spend
Our client was selling a high-ticket item and needed help finding and converting their audience on Facebook. Within 30-60 days we took the campaign from ground zero to a 7-figure run rate.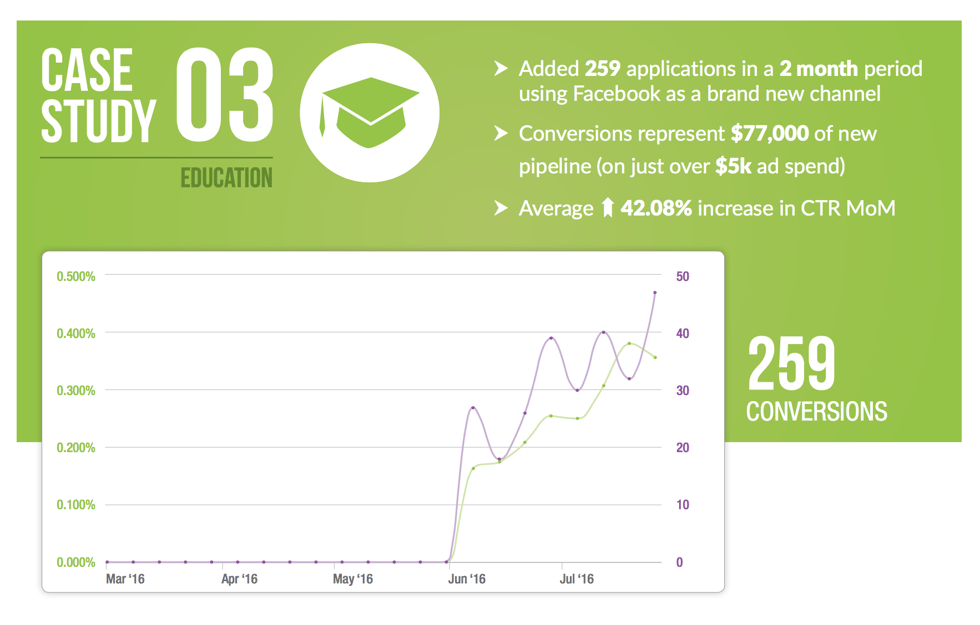 ---
About Lead2Generations
We Help Ecommerce Businesses Grow Their Revenue Through Facebook Ads & Google Adwords
We are a highly specialized group of paid traffic specialists and one of the fastest growing digital agencies in United States, managing millions in ad spend across Facebook and Google.
Our work has been cited by a wide range of industry-leading publications, such as Entrepreneur, Wired, GrowthHackers and The Next Web. We have advised startups on growth from TechStars, Y Combinator and Harvard Business School.
Our clients range from large, $100M enterprises to scrappy, startup eCommerce clients.
No matter your size, we have one mission: grow your revenue faster than you ever thought was possible.